Artist Biography
I am a musician, singer and songwriter born of African Scottish descent. I grew up in the seaside town of Irvine where I was exposed to an annual Folk Music Festival. From a young age I wanted to learn the banjo but it was the guitar that I finally began to teach myself. I was very fortunate to hear a variety of performers such as Billy Connelly, Tam Harvey, Pictogorn Bourrée, Schmelztiegel, Fiedel Michel, Danny Kyle, Tich Frier, The Sands Family, Ossian, Eddie Reader, John Martin, Mike Whellans, the late Johnny Silvo, Battlefield Band, Mairéad Ní Mhoanaigh and a host of young Irish bands inspired and educated my musical palette with their regular festival visits.
At 17, I spent time travelling in Ireland with young musicians and began to write my own songs. At 19, I moved to the Midlands to study and continued to explore music and songwriting. It was there that I took up African dance and singing Trad Jazz. Over the next 13 years until returning to Scotland I felt that Scottish music did not speak to me as it had in my youth and I turned to music from within a variety of cultural contexts.
As my young family grew up back in Scotland I was keen to return to performing and I sought to create new musical outlets, fuse styles and reflect a more varied and experienced outlook. I began working and collaborating with Pan African Arts in 2005 and co-founded Hesu as their 1st resident band.
I am flexible artiste and I am available for;
Solo or collaborative performances, workshops, community events, festivals, cafes and restaurants.
Please contact me with enquiries or to discuss any ideas.
Up and Coming Gigs 2019/2020
HA Orchestra https://www.haorchestra.com
Heart Fusion - Glasgow University Chapel Wednesday 2nd October 5pm

https://www.gla.ac.uk/research/az/unesco/artscollaborations/rilaaffiliateartists/#/clarerobertson

Witches Brew -Arts Festival dates TBC for March 2020
Elderly Forum, Lochwinnoch Fest: Tues 25th March, 11am
For more information:http://www.lochwinnoch.info
or http://www.facebook.com/lochwinnoch
Hesu - Lochwinnoch Golf Club Fundraiser : Saturday 6th November 2019 7.30pm
Lochwinnoch Arts Festival March 2020 Venue and date TBC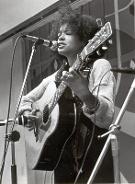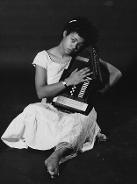 Or you can email me at clarerobertsoncreate@icloud.com You can also see some of my work at;
http://www. Links to be uploaded shortly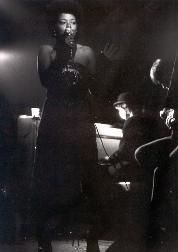 Above; photos used as Marymass festival publicity.
Opposite; Student gig that led to professional engagement in Birmingham.